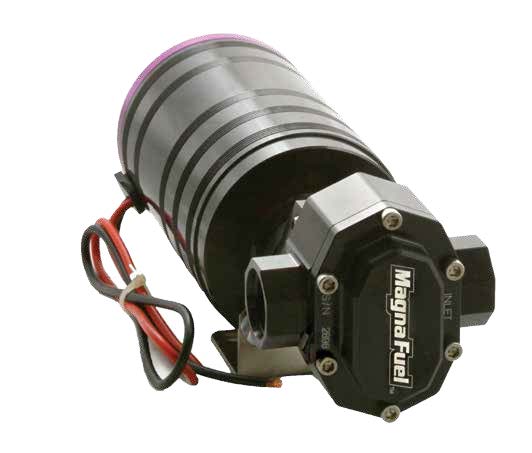 •Swivel pump head allows more mounting freedom
•First electric motor gear pump to supply 2,500+ HP
•Provides highest volume at highest pressure... Period
•Great performance for the high volume and pressure demands of supercharged and turbo-charged applications
•Never requires voltage reduction devices due to high quality motor construction
•Powered by the same motor as the race proven MagnaFuel ProStar 500
•Compatible with alcohol and gasoline racing fuels
•Hand assembled to the highest quality standards
•Pump bodies computer machined out of high quality 6061-T6 Billet Aluminum
•Flow tested to ensure maximum performance
•All MagnaFuel pumps are totally re-buildable to "As New" factory specifications
•Polymer wear plates for smooth, quiet operation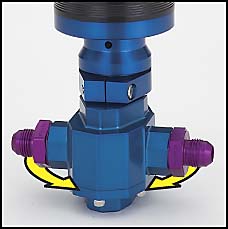 Swivel flange allows you to loosen pinch bolt and swivel the head 360° after the pump is mounted to optimize the fuel line routing.
Engine Hp: 2,500+¹
First electric gear pump on the market.
Swivel adapter allows more mounting options.

¹ Power ratings are for naturally aspirated engines running gasoline. ²Fittings not included. Some products legal for racing only; never to be used on public roads or emission-controlled vehicles.
**ProStar EFI Series is a RACE ONLY pump and should not be run more than 30 to 45 minutes continuously