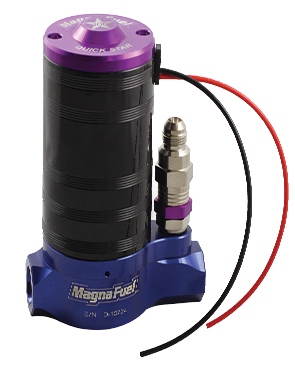 QuickStar 300
Engine Hp: up to 950+¹ at 25psi.
For the requirements of turbo, supercharged or nitrous assist systems, where the high volume of the ProStar is not required.
¹ Power ratings are for naturally aspirated engines running gasoline. ²Fittings not included. Some products legal for racing only; never to be used on public roads or emission-controlled vehicles.
MAGNAFUEL PRODUCTS INC.
5015 Galley rd
COLORADO SPRINGS, CO 80915
© 2016 MagnaFuel. All Rights Reserved